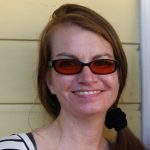 Julie
13 articles
Julie grew up making cross-country road trips, and has always loved to travel. She dreamed of one day retiring and living in an RV while traveling. Finally, she realized that you can't wait to live the life you want, and there was no reason to wait. As a freelance writer and marketer she realized as long as she had internet she could live anywhere! So, she did.
View stories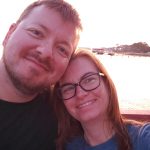 Brandon & Julie
2 articles
We're Brandon and Julie. Just a couple opting out of a complicated life and trying to simplify. Who needs 1700 square feet when you get alone just fine in under 500. We aren't much for camping, but we do enjoy traveling and seeing beautiful places. So, we take our beautiful, comfortable home with us wherever we go.
Our current home is a 2015 Heartland Bighorn 3875 FB (that's front bathroom). Traveling with us is our cat, Ollie the Asshole.
View stories